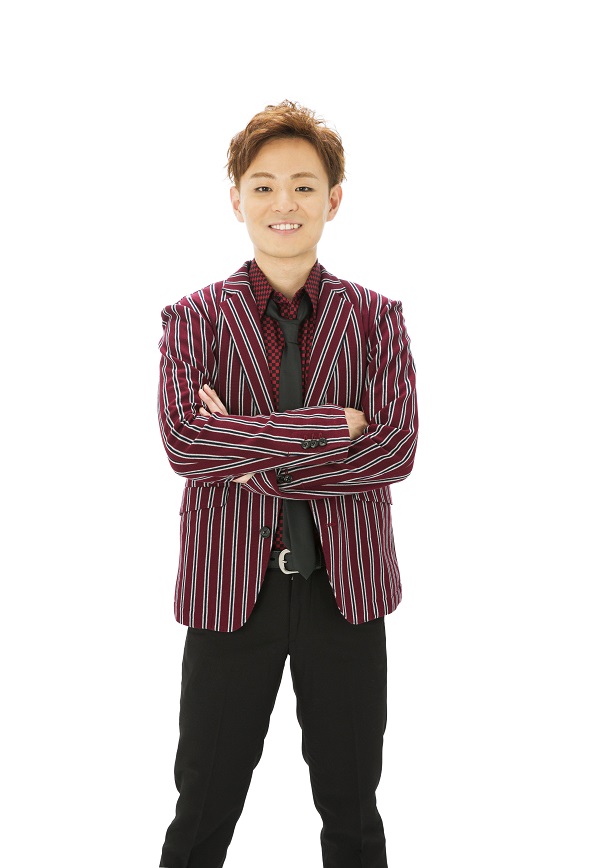 Sho Asano
[Date of Birth] March 2, 1990
[Birthplace] Sendai, Miyagi Prefecture
[Schools] Sendai Daiichi High School, Keio University
Asano was inspired by his grandfather to take up the Japanese drum at age three, and later began playing the Tsugaru-jamisen at age five.
At age seven, Asano was the youngest person to perform at the All-Japan Tsugaru Shamisen Contest held in Hirosaki, Aomori, and from the following year rewrote one record after another as the youngest winner at each level. In 2004 when he was 14, Asano was the youngest person to win the highest rank A level of the All-Japan Tsugaru Shamisen Contest and won for three consecutive years up to 2006. In accordance with contest rules, he was enshrined into its Hall of Fame.
His astounding performance skills and rich expression have been described as genius. In his quest for a distinctive world, Asano stands above the rest as a young tsugaru-jamisen player.
Washington DC, solo performance in Limoges, France, active in overseas as well as Canada, the Netherlands, the Baltic countries, Southeast Asian tours, accumulated achievements, real folk songs, classical performing art, of course, beyond the genre of activities Spreading. Currently 27 years old, a solitary young Tsugaru shamisen player who pursues the possibility of Tsugaru shamisen as an instrument while learning classics and folk songs, aiming for tradition.
A career
1998
"Tsugaru Shamisen National Convention" Class D (under age 15) victory (8 years old)
"Tsugaru Shamisen All Nippon Kanagi Tournament" Elementary school student's second place winning (8 years old)
1999
"Tsugaru Shamisen National Convention" General C grade department champion (9 years old)
"Tsugaru Shamisen All Nippon Kanagi Competition" Elementary School Championship Champion (9 years old)
2000
"Tsugaru Shamisen National Convention Tokyo Convention" Winning the following department of high school student (10 years old)
"Tsugaru Shamisen All Nippon Kanagi Competition" Elementary School Championship Champion (10 years old)
2001
"Tsugaru Shamisen National Convention" General B Class Section Second Prize (11 years old)
2002
"Tsugaru Shamisen National Convention" General B class champion (12 years old)
2003
"Tsugaru shamisen nationwide competition" general A class winner (13 years old)
2004
"Tsugaru Shamisen National Convention" General A class winner (14 years old)
2005
"Tsugaru Shamisen National Convention" General A class division Second consecutive victory (15 years old)
2006
"Tsugaru Shamisen National Convention" general A class division three consecutive victories (16 years old)
Main activities
2016

Concert tour 2016 SHOcase Vol.9 -SANGA-

---

Clementia ~相受け入れること、寛容~

---

Sengakuji 『義士祭2016』 Special performance

---

2nd single 『逢いたかったぜ内蔵助』 release

---

MIN-ON Global Session 『弦 -GEN-』 つなぐ響き

---

Sendai Classic Festival2016

---

Yoshie Taira Spanish dance performance 「RyojinHisho」~梁塵秘抄の世界~

---

MONSTER baSH 201

---

Wahaha Honpo whole performance  LAST2 ~NEW HOPE 新たなる希望~

---

From Tokuma Japan 『忠治が泣いている』 release Enka singer debut

---

Shin Spring Shamisen show Ohori Park Noh Theater

---

New Year special performance Sho Asano×Yamabe Taishi

2015

Concert tour 2015 祥caseVol.8 SPIRAL

---

Reading masterpiece theater from world · Japanese masterpiece collection 『キミに贈る物語』~観て聴いて・心に感じるお話集~

---

First LIVE DVD 『SPIRAL』 Release (Sendai Performance)

---

Fukuoka Prefecture Electric Building Mirai Hall 『EISHIN×SHOー』Jazz piano × Tsugaru shamisen

---

The first local folk song series "Kanagawa prefecture edition" release * First self-produced work

---

Okayama Municipal House "Ikokukudo Voice Illusion in Okayama"

---

Nepal earthquake cultural heritage restoration support concert

---

Miyagi prefectural citizen lobby special concert

---

MONSTER baSH 2015

---

TBC Summer Festival 2015 [TBC Tohoku Broadcasting Earthquake Disaster Recovery Support Event]

---

Nepal Great Nuclear Emergency Assistance Charity Event Reading "Picture Story Show" 『雨にもまけず、風にもまけず』 ~心に残る名作三物語~

---

Miyagi Prefecture · Miyagi Prefecture Police Traffic Safety Poster 2015

2014

Concert tour 2014 - 2015 SHOcase Vol.8

---

SHINJI TANIMURA CONCERT TOUR 2014 『地球劇場 ~100年後の君に聴かせたい歌~』

---

NakasuJAZZ 2014

---

MONSTER baSH 2014

---

Asakusa Wahaha Honpo / Entertainment Show in August 『左甚五郎とゴッホ』

---

WAHAHA Honpo PRESENTS Customized love story  Love comedy that Shimizu Hitomi and five men spread 『愛されマツコの選択』

---

Kaori Kobayashi(sax)9th Album「SPIRIT」Release live

---

Hiroshi Miyama debut 5th anniversary concert

---

コラアゲンはいごうまん National tour 7th lap「僕の細道」 ~昭和44年生まれ44歳男の新たなる44の挑戦~

---

The 57th Wu Minato Festival 『Hiroshima FM public recording in 2014 Wu Minato Festival』

---

Hisayama Ino Sakura Festival (Fukuoka)

---

TV West Japan Spring's Great Thanksgiving National Horiganokon-shi

2013

Concert tour 2013〜2104 SHOcase Vol.7 ZERO SPIRIT<ゼロスピリット>

---

Concert tour 2013 『Parade』 <パレード> Additional performance

---

NakasuJAZZ2013

---

Okinawa, Nanjo City tour

---

Dream Chain 2013 『子供達に夢を』~夏だ!びっきだ!名曲祭りだ、全員集合~

---

ICTM WORLD CONFERENCE 2013

---

TBC Summer Festival 2013 『絆みやぎ~ONE Heart~』

---

Yokohama Nigiwaiza 『ポカスカ寄席』

---

AnimeIzment

---

The 5th Japan Taiko Japanese Taiko Concert ~ Hokkaido Hen ~

---

FM Izumi's public recording and installing alive

2012

Concert tour 2013 『Parade』 <パレード>

---

Aoyama Jazz · Initiative 2012

---

『天台聲明の夕べ』 Buddha's Music

---

2012 sake festival KIZUNA venue Hiroshima FM public recording group

---

「Parade」Release commemoration mini · concert & autograph session

---

4th album『Parade』 release 『Michiru Oshima Produce』 (Whole New York Recording)

---

Jozenji Street Jazz Festival

---

Miyagi prefecture Wakutani-cho summer festival

---

IKokodo Super Live

---

TBC Summer Festival 2012

---

Hibiya book culture building live

---

Ryukyusu RASHINBAN 2012

---

Kazufumi Miyazawa 『寄り道四十七次 ~花鳥風月~』

---

Kobayashi Kaori Tohoku Tour

---

Philadelphia Sakura Festival

---

Washington D.C. Sakura Festival 100th anniversary

---

Houston Japan Festival

---

One year since the Great East Japan Earthquake · Support charity 『朗読と音楽の夕べ ~震災復興支援 届け!三島の祈り~』

---

Kaori Kobayashi "SEVENth" Release Party

---

Radio late night lecture - tomorrow

2011

Concert tour 2011 SHOcase Vol.5 「はじめまして、浅野祥です!」

---

Concert tour 2011 SHOcase Special edition「新春三味線ショー」

---

Tohoku University Kawachi Hagi Hall Gilbert's Concert 「鎮魂と感謝」 

---

The world of fantasy sand art that Kim Ha Jun plays with Sho Asano

---

『Shuichi Hidano Produce MEGA Taiko Concert 2011 ~元気のミナモト!~ 』

---

Kawanaka Miyuki Produce - Bar まいどおおきに

---

祥CASE Vol.5 GO! GO! GO!

---

Asano Shoko Ensemble Baltic Three Kingdoms Tour

---

Hang in there Tohoku! Good luck Nippon! 「Masayuki Sato&Sho Asano Summer dinner stage」

---

TBC Summer Festival 2011 KIZUNA Smile Again

---

Odashima party 30th anniversary/Odajima Tokutani history 35th anniversary Sendai performance "Kizuna" towards East Japan great earthquake disaster reconstruction! It is!

---

Shoji Songs · Festival The 77th anniversary of entertainment life

---

TBC Summer Festival 2011

---

East Japan great earthquake charity concert Keep on Support For Children

---

Shin NoyamaDa!with Getao Takahashi

---

「Atami school in Cambodia (provisional name)」 Let's support the victims of earthquakes and earthquakes! "Asano Sho Tsugaru Shamisen Charity · Live" transfer performance

---

Ayano Nishimura Present's  Mai Life ~Power~

---

Theatrical company MEgumi「戦国傾奇武者伝 前田慶次郎」 "こうとしか生きられぬ・・・!"

---

Kobayashi Kaori New Year Party Meguro Blues Array

---

Kaori Kobayashi New Year Live Nagoya Blue Note

2010

Concert tour 2010 SHOcase Vol.4 『Believe』 追加公演

---

Pitcher performance Motoyama exercise Shogoyama Shogoin monastery

---

NHK Aomori public release Welcome to the world of recitation Reading the heart of oldness / aurora

---

Konpira Summer Festival

---

TBC Summer Festival 2010

---

3rd album 『Belive』 release Oshima Michiru Produce (Full recorded in France recording)

---

BS Fuji presents bj league 2009-2010 season all-star game in Sendai · Miyagi

2009

Concert tour 2009 SHOcase Vol.3 ~UTAGE2.〜

---

A group of island young people gathering -JYOTANKA-

---

TBC Summer Festival 2009

---

Yutaka Koyama&Masahiro Nitta Tsugaru Shamisen Live

---

Produce Shunkatei Shota Shimokitazawa Performing Festival 2009 「色物の逆襲2」

---

Akasaka BLITZ to Cambodia! JHP · school creation charity event 2009 『赤坂BLITZでハジケて翔ぼう!』 

---

GO! SHIODOME Jamboree washoi 2009 @ Nippon TV

---

Produced Shunkatei Shota Shimokitazawa Performing Festival 2009 「色物の逆襲2」

---

Tokyo Oya-kai 2009 at Edo-Tokyo Big Sight (Koganei-shi)

---

Today is Saturday! Tele Fireworks !!

2008

Concert tour 2008 祥case Vol.2 ~UTAGE~

---

Shamisen performance "Now, the shamisen is fun!"

---

Aya Sugimoto TANGO NOSTALGIA VOL.2 ~情念~

---

2nd Album 『宴』 release

---

The 37th All Tohoku Ballante Championship / Guest

---

Chiyoshi-tei 20th anniversary celebrating the seventh consecutive Shamisen Live Challengers

---

Yamagata University Fireworks Countdown Live

---

TBC Tohoku Broadcasting Festival 2008 Legendary Park (Sendai)

---

Keiko Shoji 50th Anniversary Concert「一笑健命」

---

『Dancing show business[FINAL]』 Full moon dancing The bride of the goddess

---

Canada Tour / Japanese Music Canada Show ~Infinie Echoes Japan~

---

Ottawa / National Gallery · Auditorium

---

Montreal / Municipal Botanical Gardens Henry-Torscher Auditorium

---

Toronto / Glenn Gould Studio

---

Calgary / Plaza Theater

---

Vancouver / British Columbia University Frederick Wood Theater

---

【USA Tour】

Washington Kennedy Center Millennium Stage Solo Live
Washington Japan Bowl Guest Live

---

「津軽三味線 伊達の決戦 壱」 Sho Asano×Masato Shibata

2007

Major debut with 『祥風』 from Victor Entertainment

---

【Debut Events】

Tokyo performance
Sendai performance

---

How to make a show business of shinjuku pork doll theater

---

TBC Summer Festival 2007

---

Apple Store Sendai Ichibancho Store Installation Alive

2006

NHK nationwide broadcasting「週間子供ニュース」

---

NHK nationwide broadcasting「にんげんドキュメント ~僕だけのじょんがら節~」

2005

Asahi Shimbun (national version) Column column "人" to be introduced

---

NTT DoCoMo Music toilet TV Toyoko (Music Testing)

---

"Sho Asano Twilight Concert" at the Aichi Expo

---

NHK "Concert from Hokkoku" Co-starred with Sayuri Ishikawa

---

"ORANGE RANGE" Concert Guest Appearance, "Kizuna" Co-starring

---

ROCK ROCK Hello! 2005

2001

Performed at Miyagi National Body at the opening ceremony (Miyagi Stadium)
Overseas performances
North America

Japanese music Canadian performance ~Infine Echoes Japan ~

North Carolina Raleigh City Performance

Houston · Japan Festival

Washington D. C Sakura Festival 100th anniversary All 15 places

Canada Tour (6 Performance in 5 cities)

Washington D. C solo live

Kennedy Center, USA

America Philadelphia

With American animation IZUMEN

Asia

Southeast Asia Tour

Shanghai Solo Live

Shanghai Juniper Exchange 35th anniversary performance
Europe

Holland Tour(6 cities 6 performances)

Sho Asano Ensemble Baltic Country Tour

France Limoges solo performance